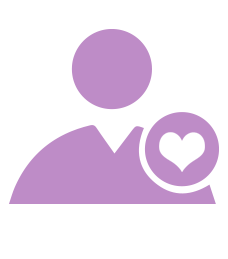 Judy Jarvie
After winning a lovely boxed pen for writing a poem about the beach in a school competition aged eight, Judy Jarvie decided the writing game promised untold exciting treasures. It took her a while to turn that poem into any full length work that anybody would want to read so in the meantime she worked in Press and PR in London until she moved back to Scotland and realised she'd been spurning her one burning love of writing love stories. So she gave in to the call to do it and has kept going ever since. Now the writing keeps her sane and happy and dreaming up new heroes on a regular basis. She lives in a village in Scotland with her husband, two very special daughters and a crazy black cat who all keep her out of trouble and cause a fair bit in return.
You can take a look at Judy's Website, read her Blog and follow her on Facebook and Twitter.
Login to subscribe to Judy Jarvie updates
Without a doubt, author Judy Jarvie gets a spot on my keeper list for delivering a steamy story packed with hilarious conversations in SCORING WITH SIR. Since the book is written in British...
Spying with Sir has plenty of steam, good action and romance, and a cast of interesting characters who engage in lots of fun banter and verbal sparring. This is an entertaining read.
...
What a story. We have a smart, sassy, honest heroine with a big heart. A sexy, mysterious, strong former soccer star. Izzy's friend and school janitor, Jack, man eating fellow teacher Annie, a...