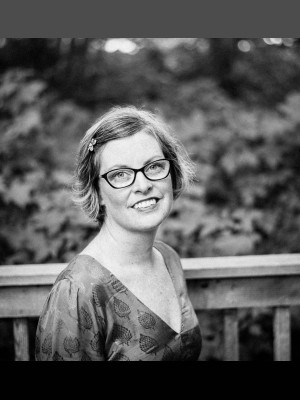 Sara Ohlin
Sara Ohlin has lived all over the United States, but her heart keeps getting pulled back to the Pacific Northwest where it belongs. For years she has been writing creative non-fiction and memoir and feels that writing helps her make sense of this crazy world. She devours books and can often be found shushing her two hilarious kids so that she can finish reading. When she isn't reading or writing, she'll most likely be in the kitchen cooking up something scrumptious, a French macaron, shrimp scampi, a fun date-night-in dinner with her sexy husband, or perhaps her next love story.
You can follow Sara on Instagram and Pinterest, and check out her website here.
Login to subscribe to Sara Ohlin updates

Swipe to see more books

Swipe to see more books
Series

Series by this author
"A little risk is good for the heart." Although there were so many lovely moments in Sara Ohlin's Flirting with Forever, this is the quote that resonated most for me. A little risk is what heroi...
Another excellent book by Sara Ohlin! I could not put this love story down! Katie & Leo have passion for sure, but also it's the beautiful and honest way Ohlin writes about the entire fami...
This book is completely charming and well written! It reads with both the passion of a Nora Roberts novel, and the eloquence of Rosamunde Pilcher story, where the town and the people of Graciell...
This book is so much fun and so charming at the same time! It reads with the spice and passion of a Nora Roberts novel, but also with a style similar to how Rosamunde Picher developed her charac...